Here are a few pics of things that I have purchased for Maddie.
The cutest pair of shoes!!!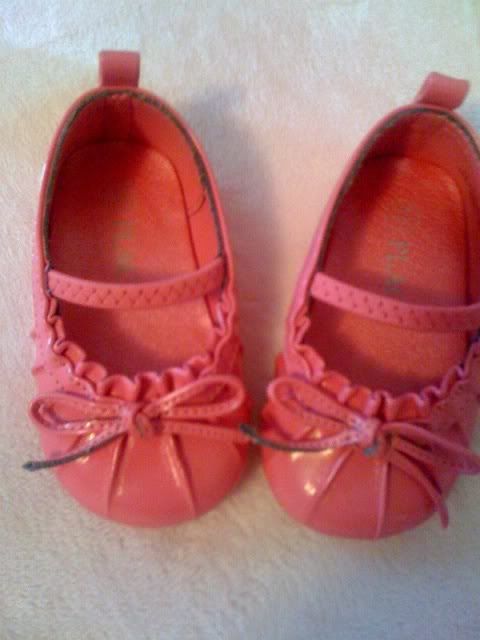 Onsie with matching hat: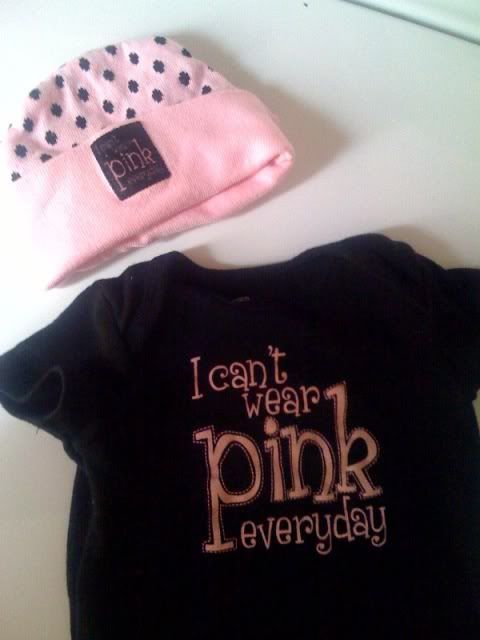 Diaper stacker:
This shelf and baskets I had but I added some ribbon to it. It now matches the bedding set.
I just received the valance yesterday and I have to order the mobile. That is the last of the matching stuff for her room that I plan on ordering. I need to choose some fabric for the rocker that is in there so that I can have the cushions recovered so that they match. This week I plan on buying the letters for her wall and will be hand painting them to match her room decor. I still need a few pictures for the wall, but other than that her room is finished!!!
This week I will be getting together with my best friend and my sister to plan the friends and family baby shower. I can't believe that it is already time to do that!!! So exciting!!!!
Last night it dawned on me....I am in love with this little one! After 11 years of sadness and disappointment it took me some time to even believe that this was even real. Then at 8 weeks we thought that we would lose her. After that my heart was unwilling to feel any emotion for this baby. But now that has changed and I honestly love her. It is a wonderful feeling!! Scary too, though. But lovely just the same.