When we found out that we were pregnant I went shopping. I so wanted to buy baby stuff but not knowing the gender made it hard to do so. I did find the cutest baby boy sweater and bought that (cause I was having a boy ya know!) and immediately felt guilty because I didn't buy something for a baby girl. So I found this adorable little
onesie
for Christmas and decided to get it just in case: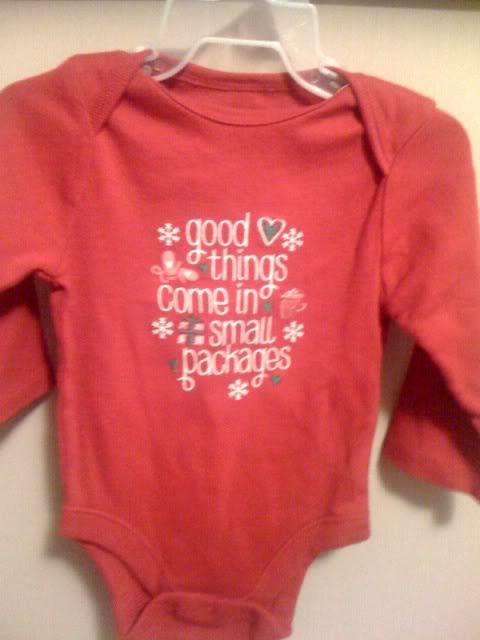 Then the day of the ultrasound I went out and had to buy something for Maddie. I found this little cutie then: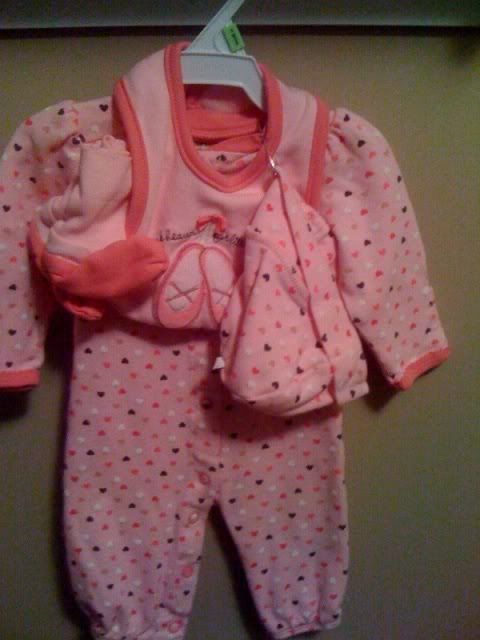 Then today I went to Burlington Coat Factory to browse the clearance Easter dresses and fell in love with this dress. This will be the dress that she wears for her hospital photos.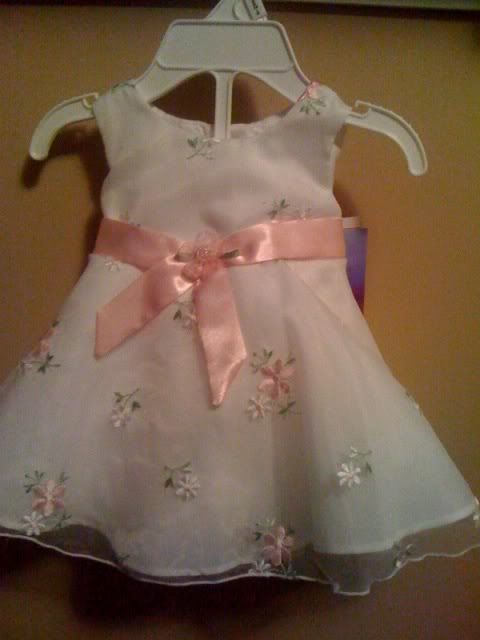 Shopping for a baby girl is so much fun!!!!