Okay, so I have been looking everywhere for bedding. This is no easy task. I have found one that I love from JCPenney's and two used sets on Craigslist. I will break it all down for you and need you all to help me decide what to do.
Set #1:
This set is my favorite so far. I love that it is not super frilly, but am a little concerned that it does not look baby-ish. The downside of it is that the 4 piece set is $250 and each accessory is $50 and up and it can only be purchased online. I doubt that those coming to my shower will purchase any of the accessories as gifts.
Set #2: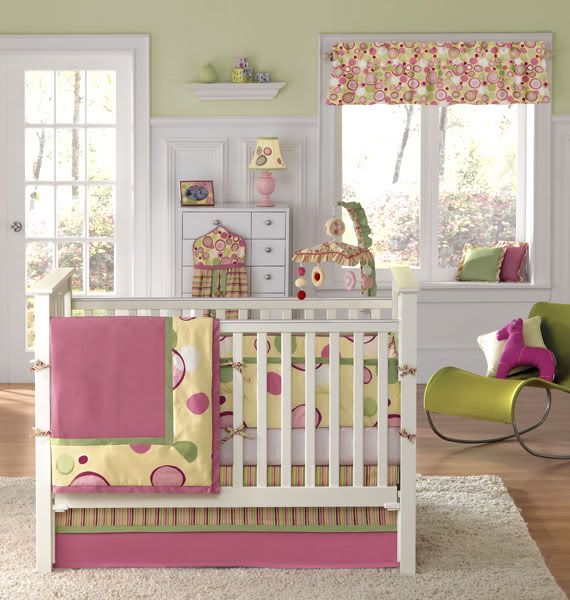 This is a 4 piece set on CL that I can get for $25. It is originally retails for $190. I like this set as it is not super frilly, but it does look girly.
Set #3:
This set is also on CL and it includes comforter, bumper pads, sheet, diaper stacker. decorative pillow, lamp with shade, mobile and 2- tab top window valences. They are asking $100 for all of it. I like this set for a few reasons: it is not super frilly, it is unique and it includes many of the accessories already.
So ladies, tell me what you think that I should do! A few things to keep in mind: room has light tan walls and espresso colored furniture. Thnaks!