Here are a few pics of Miss Maddie. She is not prone to smiling at all. Actually, she looks like quite grumpy!! LOL But really, she is not. She is actually a very happy baby. Just not cooperative. But then again, she was not cooperative the whole pregnancy so why should she start now!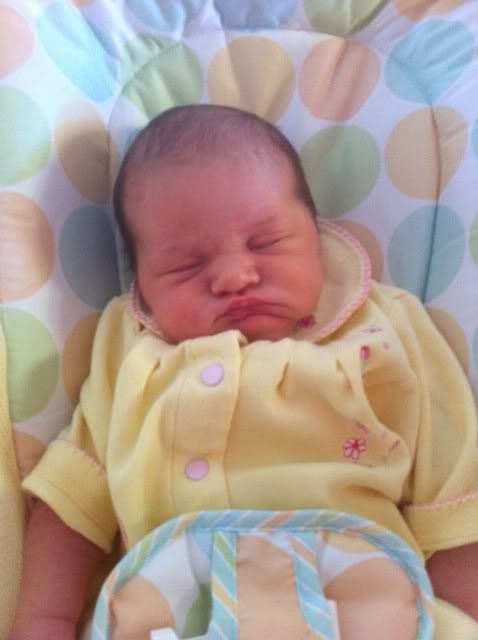 This one she is very unhappy about the ginormous flower on her head!! It really is huge!!
She looks so tiny here.