Today my dad passed away. Not my real dad, but the only dad that I had ever known. My mom grew up in an abusive home. So abusive that she sought any means to escape and getting pregnant at 16 and getting married was her ticket out. At 16 she became pregnant with me and got married shortly thereafter. Life with him was no better than the one she left and when I was a year old she packed a bag and returned to the home she ran away from. My "father" refused to give her any of her stuff or mine and she had just a diaper bag and an overnight bag of clothes. She had nothing. She was also determined that she would do right by me and give me the best life that she could. She worked hard and eventually was able to rent a small trailer on a quiet, dead end street. A neighbor lady babysat me and I called her Maw Maw. She was the grandmother I did not have and her husband my Pap Paw and they loved me dearly. At the end of the road there was a house that had construction work being done and a young man on the crew that noticed my mom. Gary was a hard working, honest man that quickly fell in love with not only my mom but me as well.
I instantly became his shadow. Where he went, I went. What he did, I did. I "worked" with him and we played together.
And he treated my mom like royalty. He bought groceries when there was none. He showed her how to not just care for me but to enjoy being a mother, something that was foreign to her. Eventually my mom became pregnant and at that time Gary became my "dad" as well. He moved her to a bigger place and we soon became a family of four and then later a family of five. Never once did Gary make me feel anything other than his child. I was closer to him than my sister was as we had so much in common. I have many memories of our time together. One of which was that we loved to watch Incredible Hulk and he used to color my face with green chalk.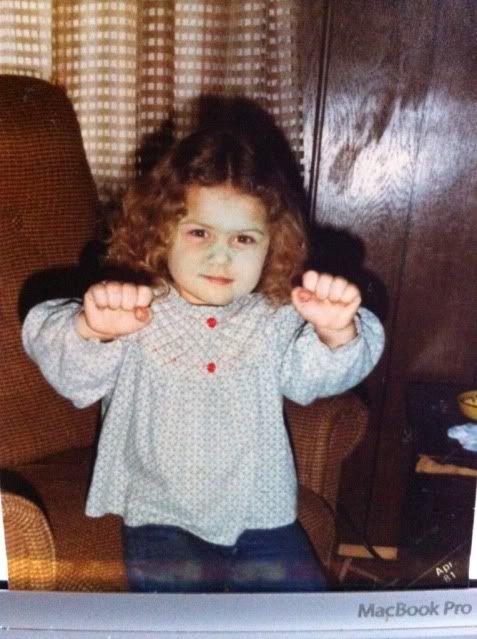 Gary sounds too good to be true. He was. Sadly, Gary had a drinking problem. He was a happy man and an even happier drunk. He was one of those that were able to drink a 6 pack and you would never know it. But as the years passed his drinking increased. It rarely interfered with his daily activities or work but it still became a source of contention between him and my mom. But that was nothing compared to the drugs he was introduced to when I was 8 years old. I distinctly remember the change in him. My happy, healthy dad became a paranoid, scary monster. He began to steal from neighbors to feed his addiction. He spent the grocery money on his habit. It was at this time my mom had had enough and Gary was kicked out. It took a year or two to finally get him out of the house permanently, but life as we knew it was over. Gary was gone.
Gary later married a woman that accepted him, drugs and all. She enabled him and he loved her for it. They lived in a run down trailer that was not fit for humans. On the rare occasions that we did see him he hardly remembered us. And we barely recognized him. Then yesterday we got a call that he was in the hospital. He was dying and had been put on hospice care. My sister and I decided to go and see him one last time. He was a hardly more than a corpse. His eyes were open but he was in a coma. His wife said that he had showed no signs of recognition or response to anyone for several days, but that he most likely could hear us if we wanted to talk to him. My sister could not bring herself to do so but I did. I said "Dad, Boo and I are here to see you." Instantly his hand moved and he tried to talk. He heard me. He knew me. And my heart was broken. Broken for what could have been. Broken for the man he had become. I continued to talk and he showed a bit more response and then it was over. We said our good byes and cried as we left. We got the call today that he was gone.
The Bible says to honor our parents but he was not worth honor. He was not a father to me anymore. Yet I loved him. I showed what honor I could by saying goodbye and I will attend his funeral. While it was difficult to show him anything other than disdain I will always be thankful for those few moments. That moment that said he knew me and that he loved me.